Throttle Position Switch
Throttle position switch (TPS) Reengineering-Description
Has the engine of your car intermittent misfires and/or jerks at constant low speed? The solution of this problem used to be to install a new throttle switch (TPS). Unfortunately the production and distribution of such device has been discontinued by its only supplier Bosch.
I offer you a replacement for the old phenol-type (FR-2) PCB (Printed Circuit Board) inside your Bosch throttle switch. My PCB Type «GRUK» has got an even higher quality due to a gold plated circuit board (FR-4) and will make your throttle switch as new again and will extend its lifetime.
Example
Here are some pictures of the new PCB inside the throttle switch of my VOLVO P1800ES from 1972.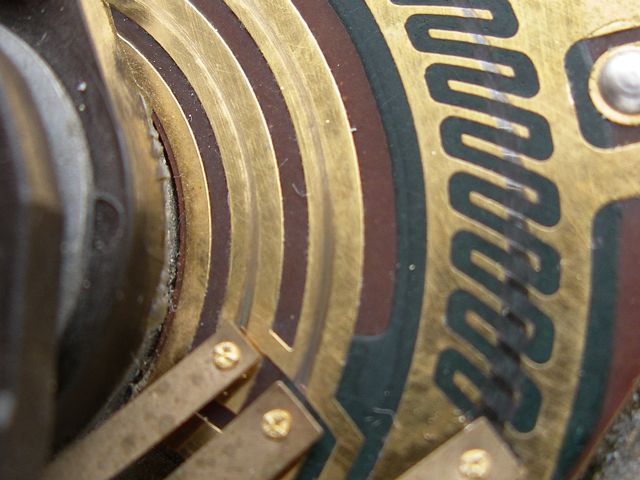 Old throttle with old phenol-type (FR-2) PCB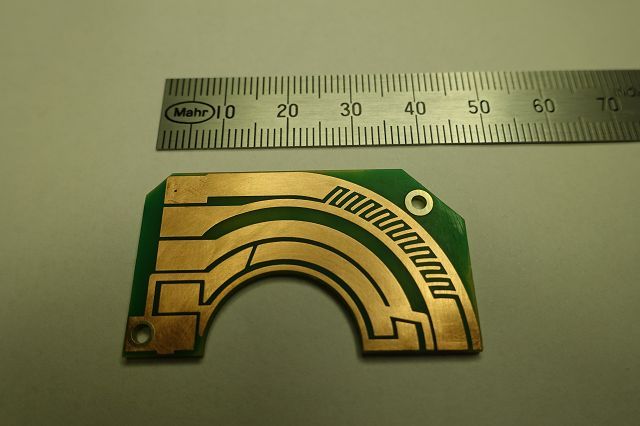 New PCB Type "GRUK" (FR-4) gold pleated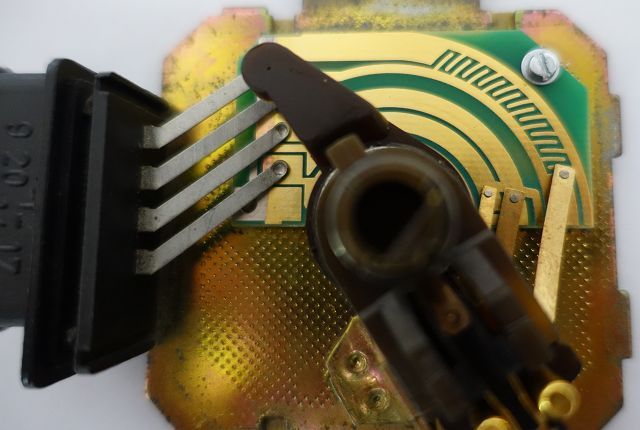 Assembled PCB "GRUK" (FR-4) in old throttle (after cleaning)
Areas of application
The PCB Type "GRUK" is compatible with the following Throttle Position Switches (TPS) types. Please note that the list is not concluding:
Bosch No. 0280 120 018 / 0280 120 021 / 0280 120 039 / 1288 310 012 / 1288 310 005
The PCB might also fit other types, please check internal PCB below.
The mentioned TPS types were used in the following car models:
Volvo: 1800 E/ES – 142 – 144 – 145 – 164
Porsche: 914/4 – 1.7
Opel: Admiral / Commodore B 2.8
Renault: R17 – Alpine A110 – A310
Mercedes Benz: R/C107 – W116
Citroen: SM – DS23
Volkswagen: 411 1.7 E/LE – 412 1.7 E/LE
Note: Please verify for your own. Each car might individual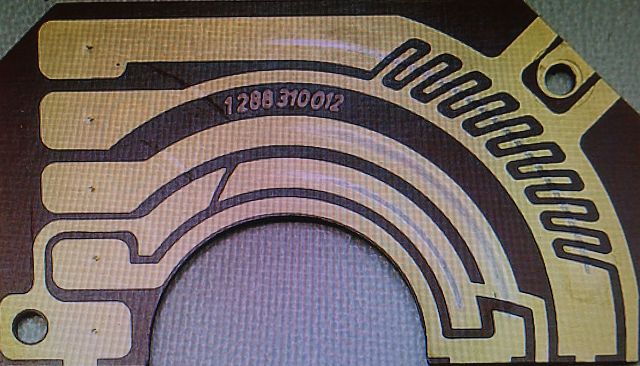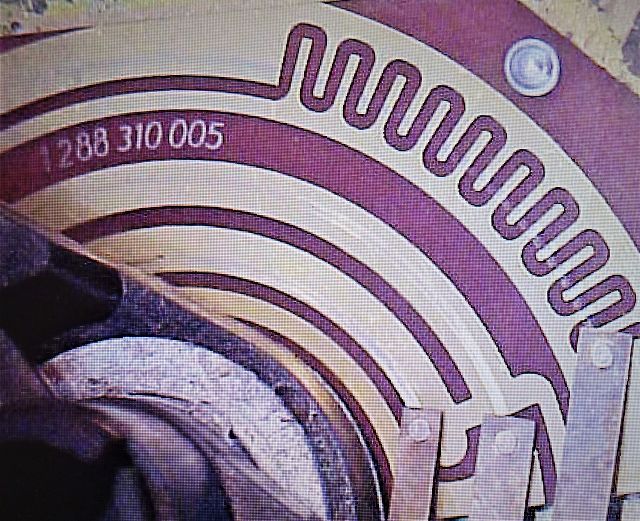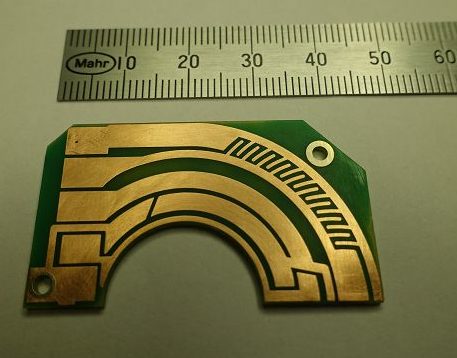 New Version: GRUK
High Quality FR4
CU 35µm, tg 150 HV
2.5 µm Hard Gold
Repair the Bosch D-Jetronic for VOLVO P1800 E, P1800 ES or VOLVO 140 GL and 164 GLE by replacing your old PCB inside the TPS (Trottle Position Switch) with the new PCB version «GRUK» which will improve its function.
In order for such procedure to work, the throttle switch of your car need to be one of the above mentioned Bosch TPS types and needs to have a case that is clipped together as shown on the left picture. Cases that are screwed together like on the right picture will not work, no matter the TPS or the model of your car.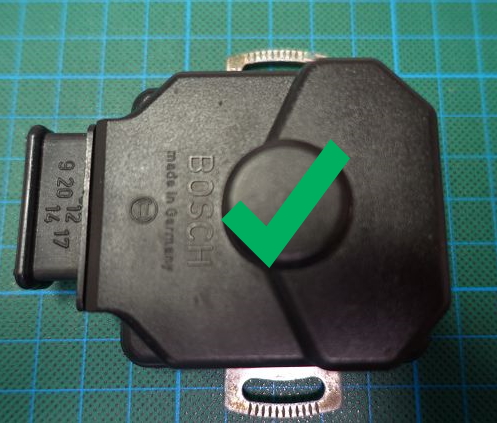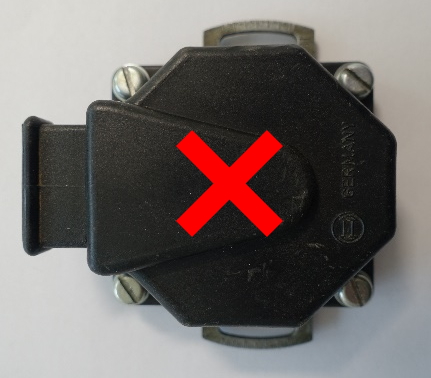 The old Bosch version No. 0 280 120 026 can easily be replaced with the new Bosch version No: 0280 120 039.
With the reengineering of the PCB inside the TPS, the whole module will be as new. Corrosion at the base plate will be eliminated as good as possible and covered by a specialized paint to save it from any future corrosion. Requirement for such procedure are the flawless functionality of the Switching elements on the axis of rotation and the sliding contacts. The new PCB version «GRUK» is more durable and robust due to the hard-plated gold tracks (2.5µm gold).
The installation of the PCB can be conducted by an expert with electromechanic skills or I will do this for you. Should you request such assistance, please get in contact.
After the replacement of the PCB inside your throttle and the re-installation of your TPS in your car, the general settings of your TPS need to be reset again. This might be shown in a few technical manuals, might be a bit tricky in reality. If you need help in this regard, please let me know and I will be happy to help you. Main requirement for this is: all settings of the engine and the ignition system car still need to meet the factory standards. Alterations will make it complicated, but not impossible.